As I have mentioned before, what I love most about being a photographer is building relationships with my clients. I love showing up for the big day excited to hang out with and capture my new friend! Yesterday's shoot was no exception! This is the stunning Meg Long of Meg Long Creative. Aside from being absolutely gorgeous, she is also an incredibly talented graphic & website designer. We met a few months ago through a mutual friend and quickly discovered that we are cut from the same cloth is many ways but for starters we are both "branders" (yes, I just made up that word;). I help my clients develop their visual brand through colors, wardrobe, personality, Pinterest, and ultimately, photography.  Meg, does much of the same thing for people's website, blog, and logo design. Our work is so complimentary that we have even decided to work together to offer our clients the option for a total branding experience. With this package, you can walk away with a website, logo, blog, photos, branded social media & a plan to make your business more than just a great idea! If you're interested in something like this, contact me & we can talk about your bigger picture!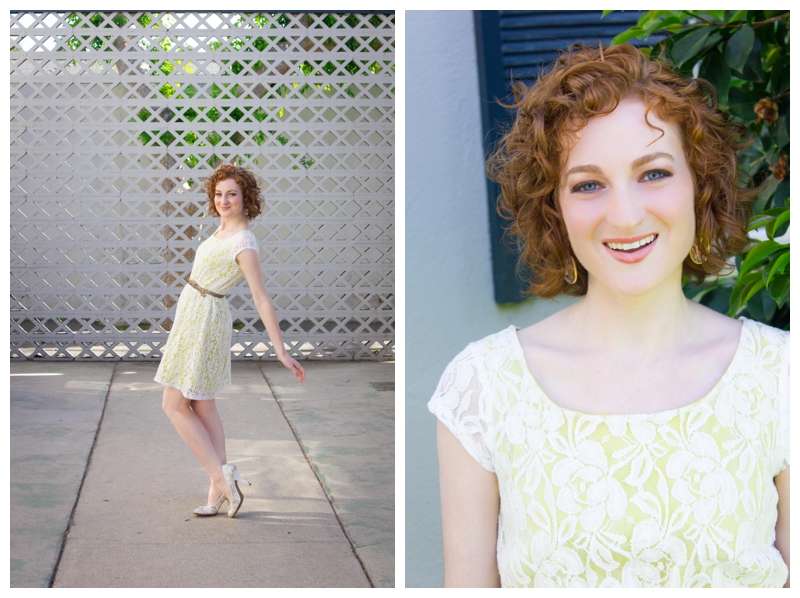 Back to the amazing Meg! We  had such a lovely afternoon exploring her adorable tucked away neighborhood here in Los Angeles. For over half of her vintage-chic looks, we never even left her complex! (side note: this is one of the amazing things I am discovering about branding: people already live out their brand in so many ways that they don't even realize! Meg for example has a mid-century vintage look that was perfectly reflected in her very home! From her beautiful furniture to the geometric detailing of her building. If you're struggling with defining your brand, take a minute and look around your house. What are the consistent elements? Do you alway use periwinkle blue in your decor? Or, maybe you can't get enough of damask patterns (that's me;). I can almost promise that there are already elements of your brand present in your life, just take a look!). Eventually we made our way over to one of my favorite little areas of Los Angeles called, Tujunga Village where I always find peace and inspiration. After a quick snack break at Aroma Cafe, we wrapped up her last two looks in a flash!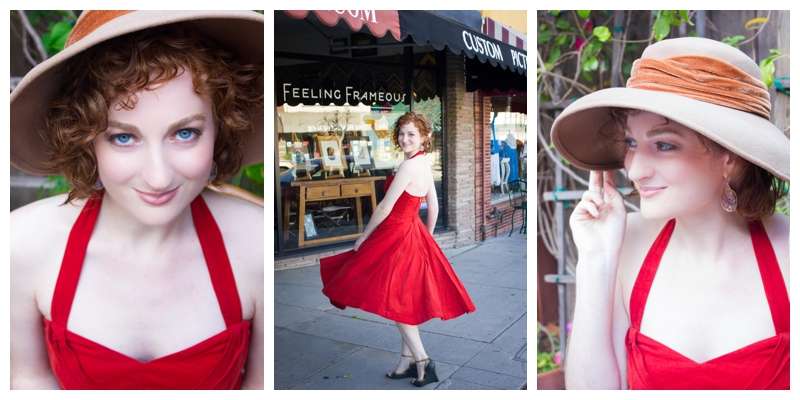 If you are ready to up level your brand and business or you are in the beginning stages of building your vision, Meg Long is someone you should know! She is smart, kind, and extremely reliable (a trait not common among designers). I cannot recommend her enough!
<3 K