Bungalow is officially sold out! If you'd like to know about the next time we launch

HOME  |hōm| 

noun: a place where something flourishes

Your website is you online home. Its where you work, where you play, and likely the very first impression you make on potential clients and collaborators. We all know deep down that the state of our home influences our behavior, emotions, and overall sense of wellbeing. Your online home is no exception.

This is why we have created bungalow.
A group-style branding class for entrepreneurs just like you!


The Concept
THE CONCEPT
It's simple, really:
Great design + community = brand MAGIC!
We know you! You are passionate, ambitious, and dead serious about your business AND you don't mind putting in a little sweat equity to bring your dreams to life. BUT when it comes to branding, you're feeling a little lost -okay really really really lost.
Welcome to bungalow. where we work with you to build your online DREAM home.
With bungalow. we have combined all the brand magic and expert design we deliver to our private clients for a fraction of the cost + you get to go through your branding process with a talented group of gals just like you!
We are so excited to welcome you into our home as we help you build yours!
♥K + The Gals
Back to Top
Timeline
THE TIMELINE
The Results
THE RESULTS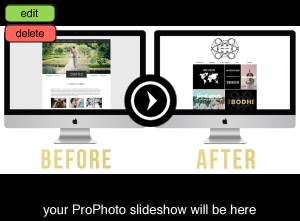 The Brand
THE BRANDING
bungalow. combines the worlds of custom brand design + a guided hands on learning experience. We build your brand, then we teach you how to build and maintain your website so that it can evolve as you do.
DELIVERABLES:
MOOD BOARD: Once you complete your fun and creative exploration assignments, we start out with a mood board to help you focus and start to visualize the look and feel of your brand.
FONT + COLOR PALETTES: Great font and color combinations are incredibly important and help to anchor your brand. We expertly combine these crucial elements for a look that is nothing short of smashing!
CUSTOM LOGO: An excellent logo is the cornerstone of any great brand identity. Based on your exploration work and your mood board, we design 2 complete logo concepts for you to choose from. Then, to make sure its perfect, we include 2 rounds of revisions on your chosen design.
WISHLISTS: While we will teach you all the nuts, bolts, and a few extra tricks to building your website, we also want to make sure your site has the custom feel you are looking for. So, we have created "wishlists"! Wishlists are the additional customizations (think masthead images, infographics, page banners, etc.) us gals handle for you. As we near the end of our time together, our team hijacks your site for a couple of days to add in your wishlist items!

Back to Top

For Me
IS BUNGALOW. RIGHT FOR ME?
bungalow. is a unique program, and it is not necessarily the right fit for everyone.
The Bonuses
SMASHING BONUSES
 Bungalow is officially sold out! If you'd like to know about the next time we launch