COME WITH A DREAM – LEAVE WITH A BUSINESS
THE BASICS:
This is the WHOLE enchilada. With our all-inclusive packages, you get a private, in-person branding experience with just you and our dream team of Brand Gals after which you will walk away with the business + brand + website you have always imagined.  This is the 1-stop shop for your brand + business.
WHAT TO EXPECT:
For the entrepreneur with ZERO time to waste. This immersive experience spans 8-weeks and is broken into 2-parts.
PHASE 1: is the FOUNDRY which spans about 1 month of working out all the details of your dream business. We will talk weekly to uncover your unique business needs from creating a functional and fabulous business model to organizing your content for clarity and conversion. Each week we will discuss all of your brand homework assignments together so that we are 100% planned + prepared going into phase 2.
PHASE 2: is the ACE (aka the website + photo shoot). Now that we have laid the groundwork and know exactly what you truly need from your website, its time to build it. Your build is a 2-day process: day one is your pro photo shoot to create all the photo collateral and visuals we need to build. Then, day two is your website build day. Seriously awesome stuff!
WHAT YOU GET:
Hands-on support throughout the process
Private Basecamp access as your project home
4 weekly consulting calls
Brand Gals business development curriculum
Live design call before build day
Custom logo
Custom font + color palettes
Pro photo shoot + hair and makeup
Hand-crafted website
Branding on ALL social media outlets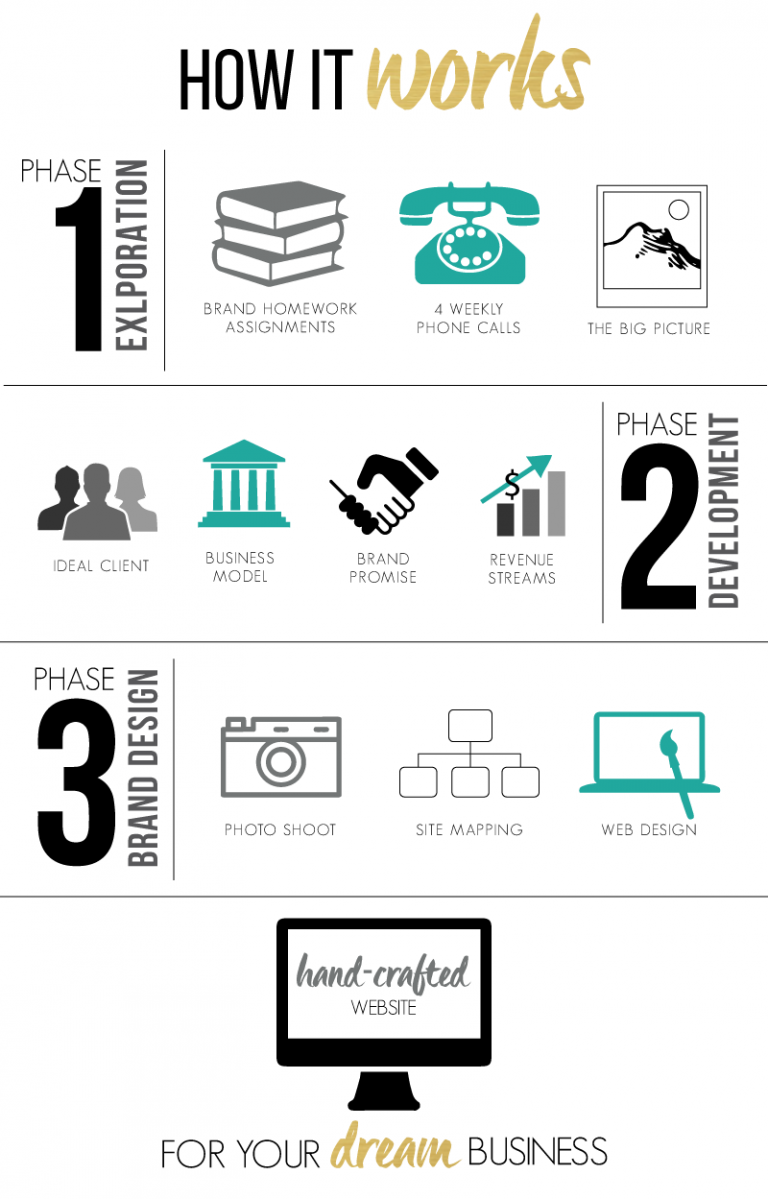 READY TO BRING YOUR DREAM TO LIFE?